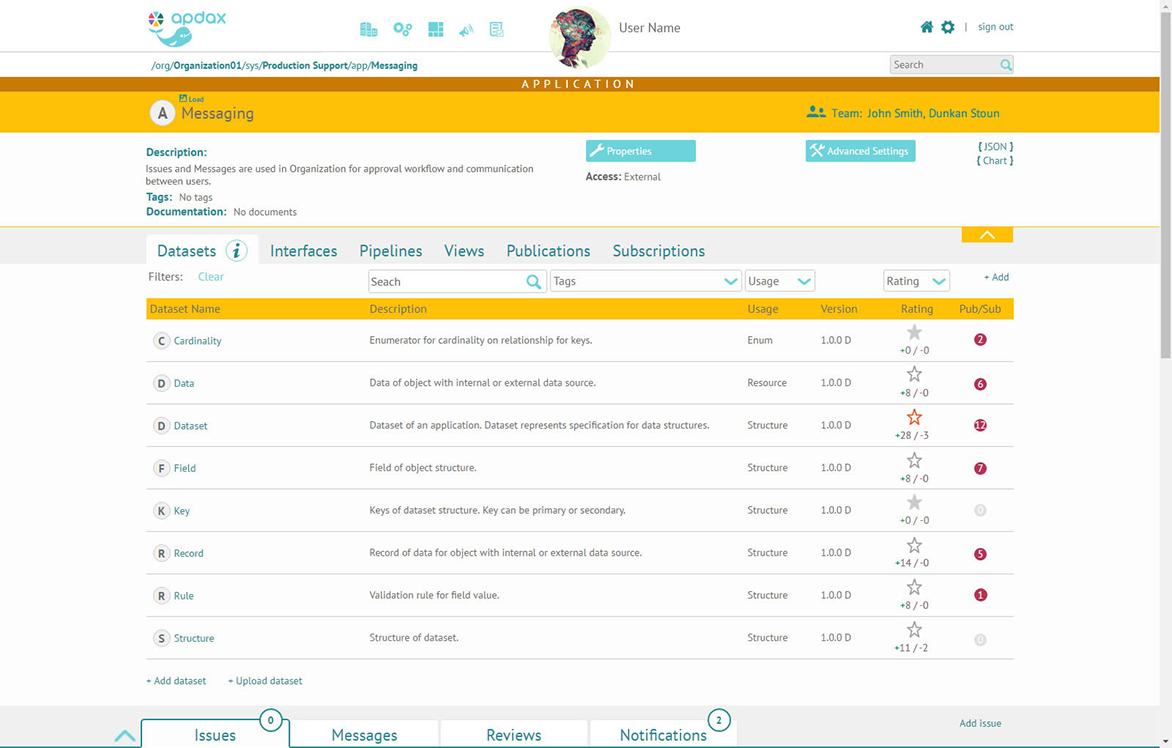 Application represents a service or component with a well-defined functionality. Application maintains datasets and provides interfaces to gain access to data or the functionality implemented by Application. Application architects and developers can specify a complete set of metadata for the data used by the application and interfaces. Application contains built-in documentation which defines the design and architecture of an application's components.
Developers of the particular Application can publish data and interfaces available for external applications. In order to provide access to data used by the application and functionality of the application, the developer or architect must create a "publication object," which specifies what part of data or interfaces can be accessible by external applications.
In order to gain access to the published data or interfaces, an application must create subscription to the publication object. Approved subscription in fact establishes a 'contract' for accessing of the published data.